Trans-shipping of goods to Ukraine – grouping, completion of shipments and cross docking.
We provide the services of goods trans-shipping, short-term storage and completion of shipments from multiple places in one warehouse, to perform a consolidated loading and joint customs clearance.
The goods purchased by the client and delivered to us may be directly reloaded to a Ukrainian vehicle or be brought to us in small lots from several locations. When its amount is enough to fill the entire vehicle, the goods are loaded and submitted for customs clearance. We perform standard customs activities on site, without the need to "visit" the Custom Service. We have a status of a trusted entity – AEO. The reloading operations are profitable due to the difference of costs of transport within the area of EU and in Ukraine, as well as due to the long time of waiting to cross the border and complete the customs formalities on the Ukrainian side.
Thanks to our wide contacts we can also help in organization of transport. We cooperate only with verified and reliable carriers.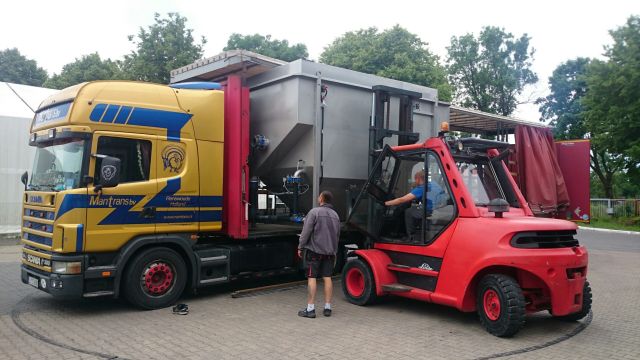 We have a professional approach to every reloading. Our motto is to handle the goods of our clients in a better way than our own. An individual person is responsible for every unloading and loading. Quality, precision and diligence is what distinguishes us amongst the competition. We verify and photo-document the condition of goods prior to its introduction to the warehouse. We send photos and confirmations of entry of goods into storage records via e-mail. If necessary, we prepare a report of damages so it is possible to claim compensation from the forwarder or loader.
Our warehouses are located close to Lublin ring (exit #13). We have a large, comfortable truck parking area.